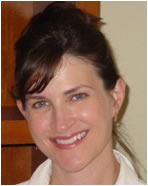 Dr. Meghan Carmody-Bubb
Associate Professor, School of Business & Leadership, Our Lady of the Lake University

Dr. Carmody-Bubb is an Associate Professor in the School of Business and Leadership at Our Lady of the Lake University. She teaches classes in the Department of Leadership Studies (Research Methods and Decision Making) and is Coordinator, MS in Organizational Leadership. She earned her Ph.D. in Experimental Psychology, Texas Tech University, Lubbock, Texas, 1993 and her B.S. in Psychology, Texas A&M University, College Station, Texas, 1986.